Community Bank of Broward is being sued for breaking the Federal Privacy Act and unauthorized transfers.
Community Bank of Broward Lawsuit details
CBB SCANDAL: HOW SAFE IS YOUR MONEY INSIDE A BANK? WHO SEE'S YOUR ACCOUNT BALANCES? WHO HAS ACCESS TO MAKE TRANSFERS? WHAT WILL BANKS DO TO PREVENT OVERDRAFTS?
(READ ACTUAL EMAILS FROM THE BANKER INVOLVED AND FORM YOUR OWN OPINION ABOUT HOW COMMUNITY BANK IS RAN)
SUMMARY
Keep in mind as you're reading that Darin is sueing to just get his money back. Darin is not trying to win money like people do in slip and fall lawsuits.
What would you do if you went online to check your banking one night and found out all your money was missing?† †Could you imagine the bank manager intentionally transferred money of your account without your knowledge or signature when you were the only signatory on record?† When you found out the money was missing and you brought it to the banks attention, could you imagine if they lied to you and tried to make you believe you authorized† it?† Could you imagine the bank branch manager being involved and tried to keep this from his superiors so he wouldnít get fired? (see the emails below) ††Could you imagine secret emails were being sent behind the scenes showing the bank did this premeditated and intentionally as you made inquiries to your missing money?† †Could you imagine if the amount we were talking about was $148,000?† Could you imagine if you had proof of all this? Read what happened while I banked with Community Bank of Broward and make your own decision. After 2 years I have acquired old emails displaying all the proof needed. The bank Vice President, Joe Dorsey, saw the emails from his bank branch manager during his deposition stating that if this gets above his head, he will be sure to get fired and yet, Matt Korshoff is still employed (as VP) with Community Bank of Broward. When we requested the ip records of the web login acces, the bank was unable to produce them as they stated they dont keep records of ip addresses when a customer logins in through the web interface. (I would think this would be standard practice at any bank, especially in 2005)†

Oh yeah, one more slight issue, can you imagine your banker telling someone unrelated to your accounts how much you have in your accounts. (I have emails that are already submitted as evidence showing this) There's a little thing called the FEDERAL PRIVACY ACT... guess they didnt know about that and how even if an inconvenience is caused to the account holder because of releasing privledged information, the bank can be held liable. †
THE ACTUAL LAWSUIT Ė downloadable link--> FINAL ORDER from Judge Carol-Lisa Phillips Community Bank Loses Case-David Black loses case - Read JUDGES FINAL ORDER. Does the Judge awarding the Plantiff back some of his money actually mean Branch Manager Matt Korshoff illegally and criminally took the money? If so should I follow up criminally too so the world is aware of how Community Bank of Broward operates?
EMAIL EVIDENCE FROM THE BANK Ė actual emails (downloadable links coming soon)

NEW THE DEPOSITIONS Ė read some of Matt Korshoff's deposition YOU WONT BELIEVE IT!, Joe Dorsey the bank VP (downloadable links coming soon)
FDIC COMPLAINT for Community Bank of Broward -download (be sure to read the sticky notes as they are the truth with evidence that can back up each one, their defense is a sham and it's a shame Darin has to fight for his money back that was in a bank. Maybe he should have stuffed his money in a mattress instead.

New news regarding FDIC- now that the case is over, Darin will resubmit the request for stolen funds from his accounts (minus what the bank already paid him back after losing the case) from the FDIC. With Matt Korshoff's testimony burying himself along with Community Bank of Broward, the FDIC will have very little choice but to place penalties against Community Bank of Broward for the lack of banking care for their customers.
I once heard a funny analogy in regards to this case trying to relate who's responsibility it is to keep your money safe, but can't legally say the source and where I heard it from:
"A sports figure walked in to a club with a gun in his pocket and the bouncer actually felt it but didnít stop him.† Later on that night there was an incident with the gun and the sports figure stated it was the bouncers fault for not stopping him."† Well although this was a far stretched analogy, this case has to do with a federally regulated bank, not a club, and has to do with a bank manager, not a bouncer. The standards and regulations are a little different between the two, to say the least, donít you think?


THE MEDIATION - nothing was resolved - Howard Jaffe was our mediator
MOTION TO DISMISS BY COMMUNITY BANK OF BROWARD: A motion was filed to dismiss which in my opinion is their last attempt to prevent this getting to court and losing. They are claiming that out of the 5 transfers, the plantiff had web access before the last 3 transfers took place and therefore should have known the money was missing. Does this justify taking the money without authorization? Sounds like a sham of a defense by Mr. David W Black attorney Florida Bar Number 365671 of Frank, Weinberg & Black, P.L.



Want to know who is involved with Community Bank of Broward?
COMMUNITY BANK OF BROWARD BANK OFFICERS/EMPLOYEES INFORMATION WITH ADDRESSES:

David Black: attorney and Officer/Director
David Wolfe Black (loses this case for Community Bank of Broward)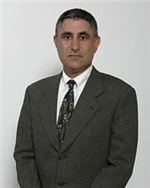 BLACK, DAVID (picture below)
2550 S.W. 105TH TERRACE
DAVIE FL 33324



Matt Korshoff:
***read this email how Matt transfers all of Darin's money to save his job and keep himself out of "hot" water because of another account holders overdraft (amazing how far someone will go to keep their job and not follow proper care. How does the FDIC still insure this bank with what is going on?)
read this email and this email how Matt tries to keep his mishaps from his superiors.
read this email how overdrafts an covered, Matt's a VP at Community Bank of Broward)
read this email how he breaks the federal privacy act. Did you know it's law to report any overdrafts from an attorneys escrow?


Joe Dorsey (left) and Matt Korshoff (right) are best friends, no wonder they didnt find any wrong doing when a Branch Manager and VP of the bank are best friends.
Joseph C Dorsey: DORSEY, JOSEPH C aka "The Banker" aka "bankdude" and his web page
2136 S.W. 7TH COURT
BOCA RATON FL 33486

Robert Douglas Donn: DONN, DOUG
71 COMPASS LANE
FORT LAUDERDALE FL 33308




Mary Anna Fowler: FOWLER, MARY ANNA
1845 ROYAL PALM WAY
BOCA RATON FL 33432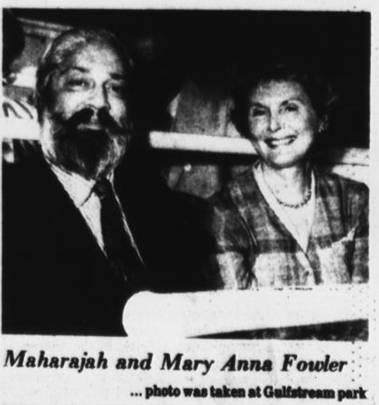 Sam Jazayri: JAZAYRI, SAM
5245 OAK LANE
CORAL GABLES FL 33156

Bruce M Keir: KEIR, BRUCE M
2150 S.W. 131ST TERRACE
DAVIE FL 33325

THE COURT DATE
January 2010 - will keep posted of the outcome
January 2010 - Case trial took place, 2 days in court: transcripts soon to come!
March 2010 - Ruled in Favor of Darin Grey, Community Bank had to pay up for their lack of proper procedures.
Related Case:
Federal Privacy Act in NY violated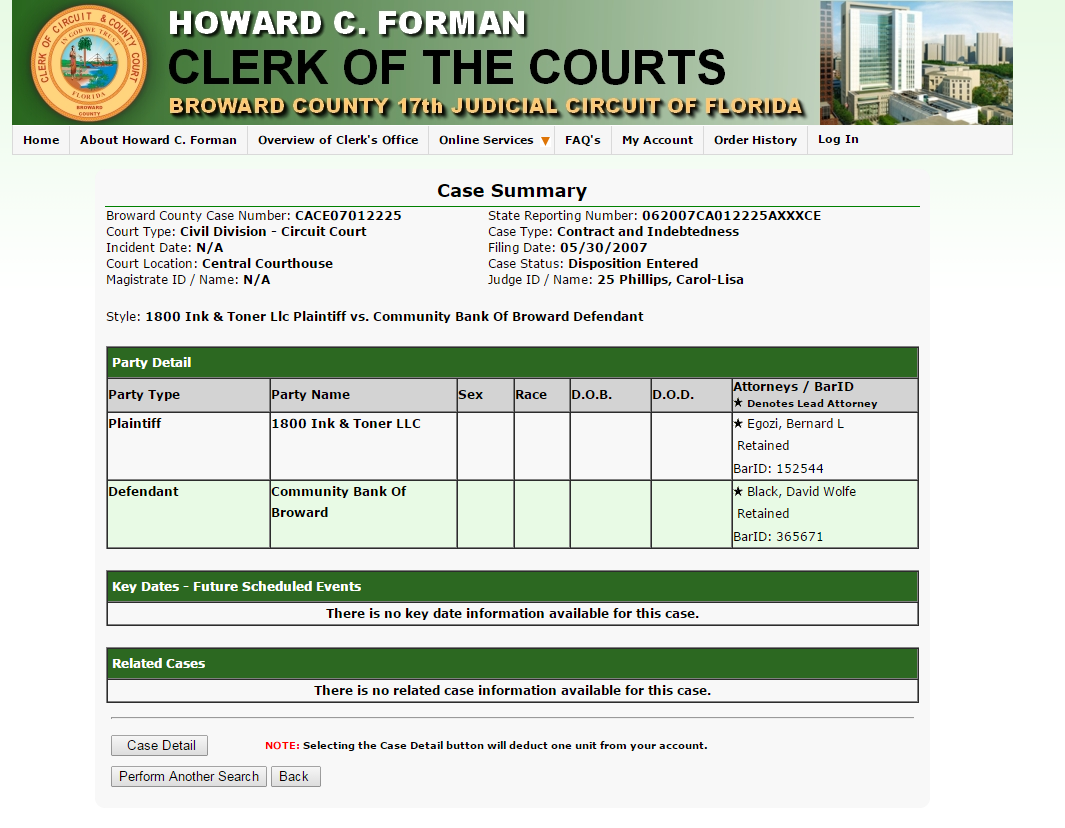 If you would like to comment about this page, please email webmaster@cbbscandal.com


2009